I am interested in the whole Mountain man/ Coureur de Bois era of American history. This short phrase obviously covers all sorts of sins and is a very big area of study...
I haven't got a muzzleloader but I think that will be coming soon hopefully.
In the meanwhile I have made leather bags in the style of the mountain men. This is one example.
This one is made of pigskin, the flap is double layer of leather. The bag is lined with linen and hand sewn with waxed linen thread and fully welted.
Posing with my first forged blade Nessie.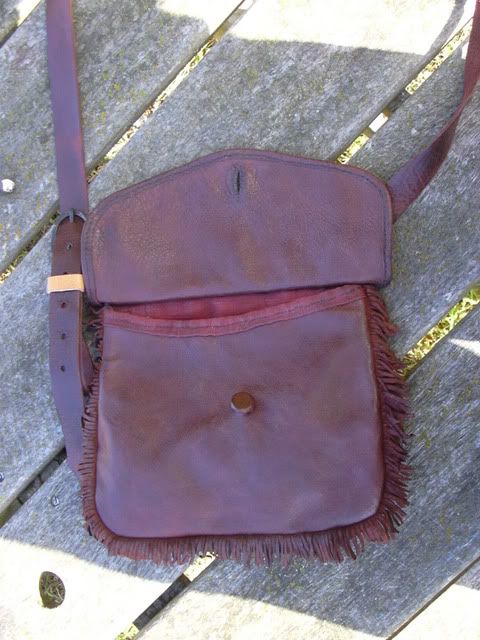 I used a brass buckle and brass rings to start with, but I didn't like the factory made look and shininess, It didn't go with the idea of being an old, hand made hunting pouch. So I removed them and made some forged mild steel rings and a buckle.