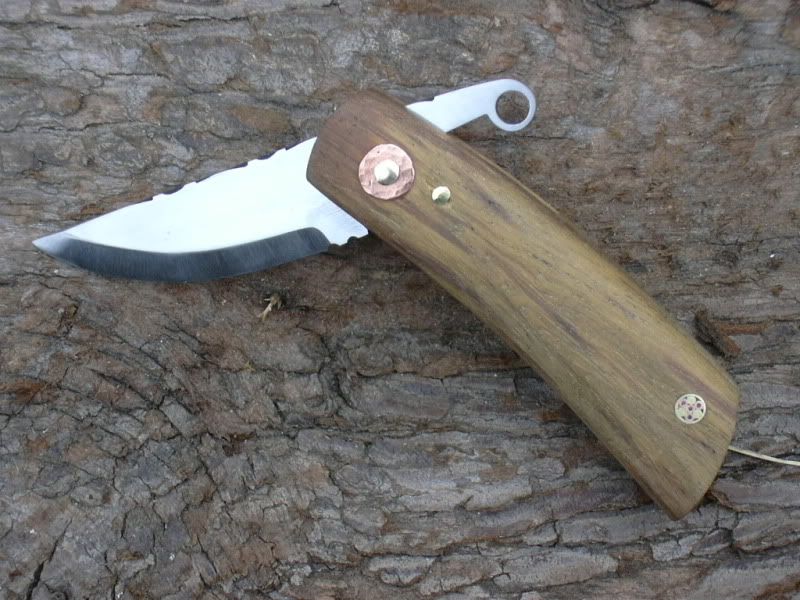 Following in the wake from the hysteria in the press regarding knives, I have become interested in making small "legal" size pocket knives. Ie, sub 3" long blades non locking blades. There is quite a bit od scope as far as designing something like that.
Those little folders are what I came up with. They are really quite nice little knives to make and use. This is the first one I made.
One piece Teak handle, not so easy to make, the slot has got to be sligthly wider than the blade is thick, ( in this case the blade is 3 mm) straight, and the sides of the slot parallel to each other.
The blade is 01 tool steel, with some filework on the spine. The pins are brass and the washers are flattened copper roves. Decorated with a home made mosaic pin.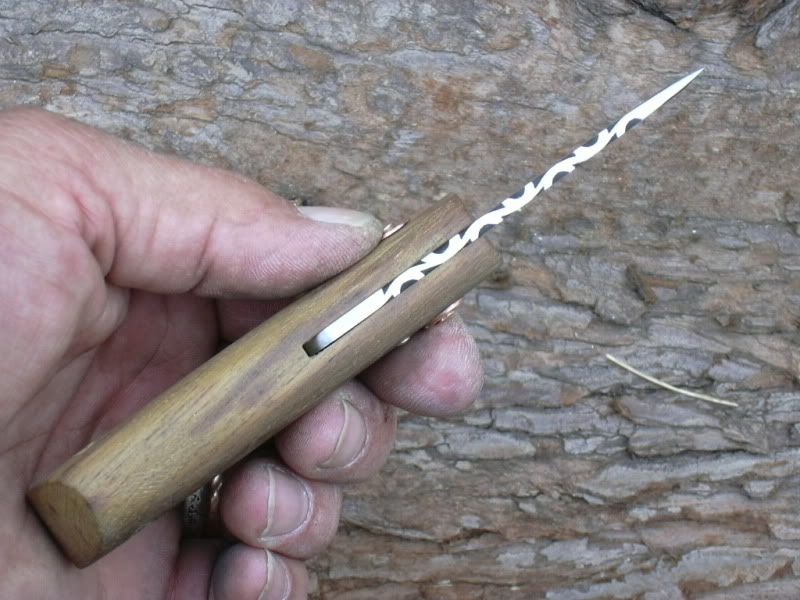 In the wake of this first model, I went a bit overboard and made some other friction folders, including this little one: 2" long, stabilised Burr Elm handle, hard work to make the slot!