I have been a bit lazy lately with keeping my blog up, haven't I! Yes, but also quite busy. Anyway...That's my excuse and I'll stick to it!!
My biggest knife making project so has been this set of two knives :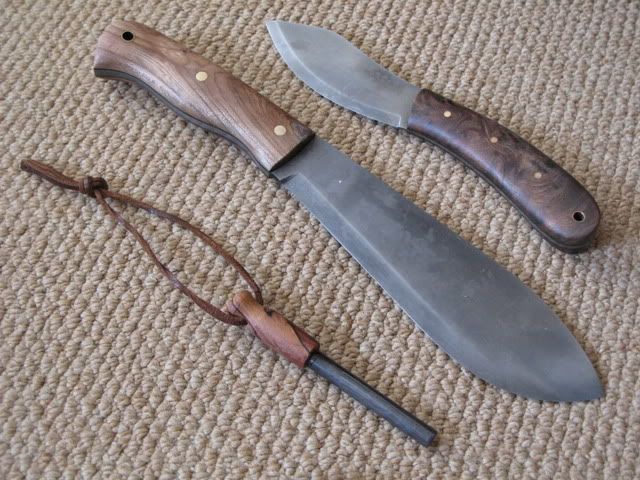 The Nessie has a 4", 100 mm, blade. The handle is made of stabilised Burr Elm, as is the handle on the large "chopper". The blade on this one is nearly 9", 225 mm, long, and 2", 50 mm at its widest. Again, the handle is made of stabilised Burr Elm.
The cutting edge is a bit unusual in that 2/3 of it is scandi grind and the last 1/3 is convex grind. The idea is that this knife will be able to cope in hardwood forests, in the same way a Puuko can cope with soft wood.
The sheath is a piggy-back style. Both sheaths can be used separately, but also can be joined together and has various carry options, including under arm, on your back, and on the belt.