The Native People of North America seemed to have thought the Crooked Knife, or to use one of their names for the tool, Mocotaugan, was, alongside an axe and a knife, an absolutely indispensable tool they could use to make everything they needed, from working on a birchbark canoe, to making snow shoes and all sorts of things.
I have to say I like the crooked knives myself, and have made quite a few over the past 2/3 years. For some reason, it does not seem to interest people involved in Bushcraft that much, which I found surprising considering how indispensable it was to people who relied on "bushcraft" skills and tools for their survival. Anyway, I consider if the crooked knives were good enough for them, it's definitely good enough for me.
I am not talking about the Scandinavian hook knife which is a different tool.
A few pictures of some Mocotaugans I have made: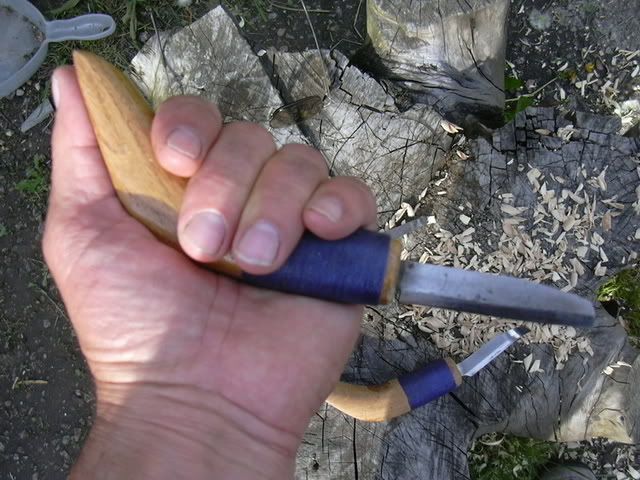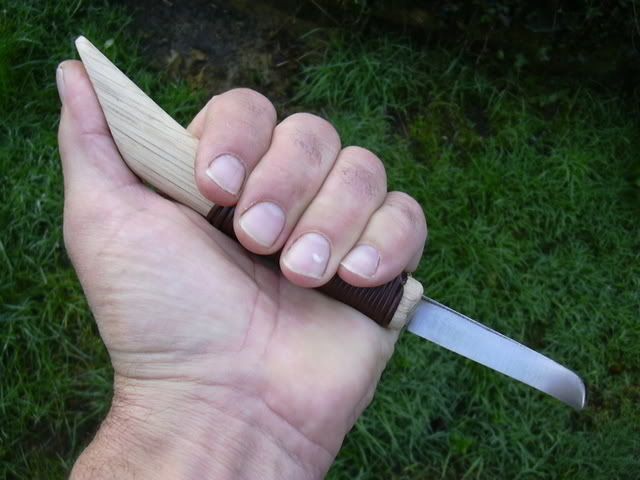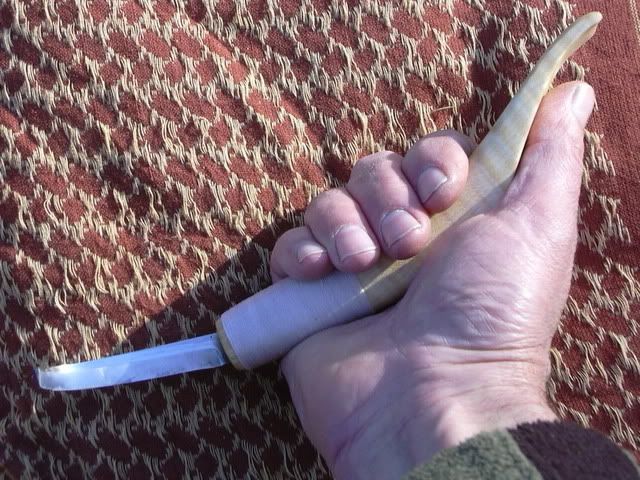 The first one I made had a straight out blade. I didn't use it much because it didn't work that well for me.
The second had a swept back blade, better but not quite right yet.It is still a favourite, I like the antler handle, it's was just the right shape for my hand. The spoon was made entirely with it, although the curve is a bit flatter that it would need to be for hollowing the bowl of the spoon. Easily cured by making another crooked knife with a tighter curve!
It does take a little effort to get used to the hand position (palm up) but once you get the hang of it it's a really good tool. These all have 2mm thick blades and work well, but I think that for a all purpose work-horse, I would make the blade slightly thicker, 2.5 to 3mm at the base reducing the thickness at the tip.