Back in May 2008, I made a very nice bowie knife, using a handforged blade made by a member on British Blades Forum, Lord Farquar. I showed it at the time on BCUK. I later sold the knife to a member on BCUK, Big Mark, James Noble, who runs the website
James Noble Knives
Obviously Mr Noble liked my knife enough to get some copies made, and although they are not on sale yet on his website, there are some very nice pictures of the copies on his blog
Owning your own wood
I'd like to say thanks to Mr Noble for paying me the compliment of copying my work and showing the copies on his blog.
Mr Noble has developed an enviable international reputation and is very well known as a knife maker and seller on numerous knifeforums, as well as
bushcraft forums
, for his abilities to discover good designs and incorporating them in his own portfolio of knives and leather work for sale.
So although many might disagree with me, I think I'll take this as a great compliment in my abilities to produce good knife designs.
This first photo is my original design.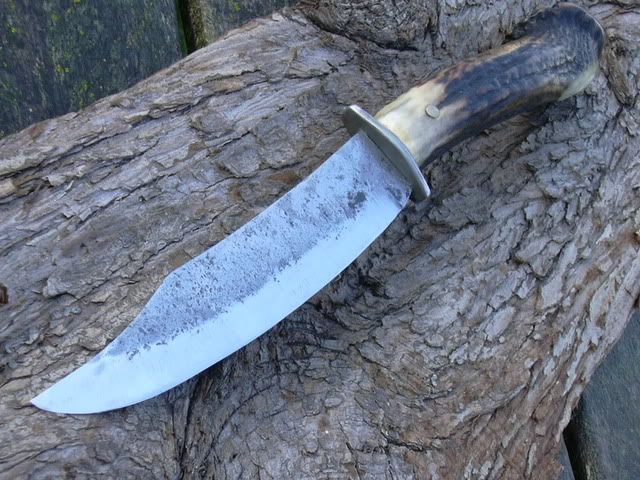 This is a photo borrowed from
Own your own wood
, Mr Noble's blog.
Mr Noble, if you object to my posting your photo on my blog, I'll be happy to remove it forthwith, please just leave a comment for me regarding your objection. Thanks