I found a piece of 1/2" (12mm) re-bar today and I started to forge a one piece viking knife. Play was stopped when I ran out of gas...:-(
For now I just have a couple of pictures to show where play stopped!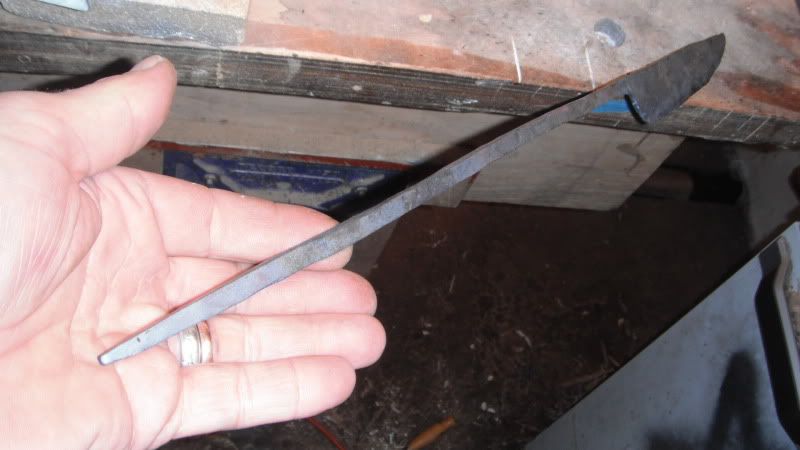 Now...the not so good bit:
A long crack along the top of the blade and along most of the tang as well...doh! Going from the principle than we often learn more from our mistakes than from what goes well, I am not dissapointed, because this is a learning experiment for me, and I am anxious to discover what caused that crack... Anyone knows? Possibly a mix of not quite enough heat and hitting the steel too hard? I think that the size of this blade may be a little too much for my little gas forge!
I am still going to finish that knife as it's a good exercise in forging.