Discounting the one my daughter got for herself, this is the first Kukri I have just received through a deal with a gentleman who wanted one of my knives. I am certainly happy with my side of the deal and I hope he will be too.
I don't know much about it, except I think it's a lovely piece. There is a carving around the middle of the handle, only a little piece of wood missing on the ridge in the middle of the handle, and a few rust marks on the blade. It is quite a long and fine Kukri. Overall it's 20" (558mm) with a 15" (381mm) blade. The blade is 1 7/8" (48mm) wide at the belly.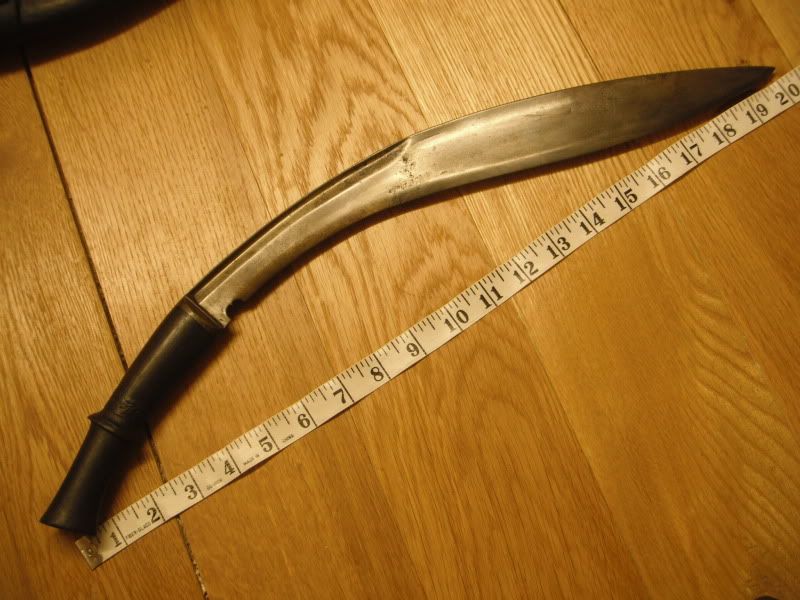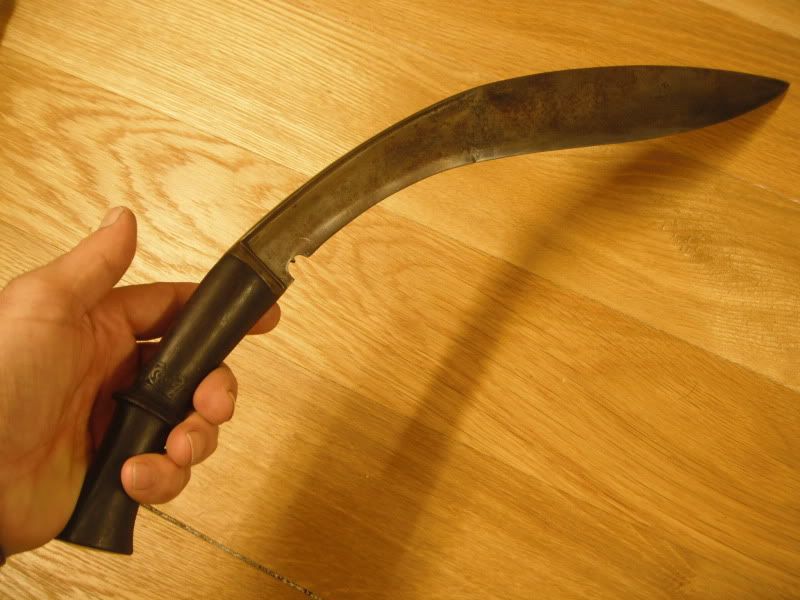 I'll be trying to find out a bit of history, if possible. I'll also be making a scabbard for it, as it did not come with one. This will be an interesting project as Kukris scabbards are made of wood and covered in leather.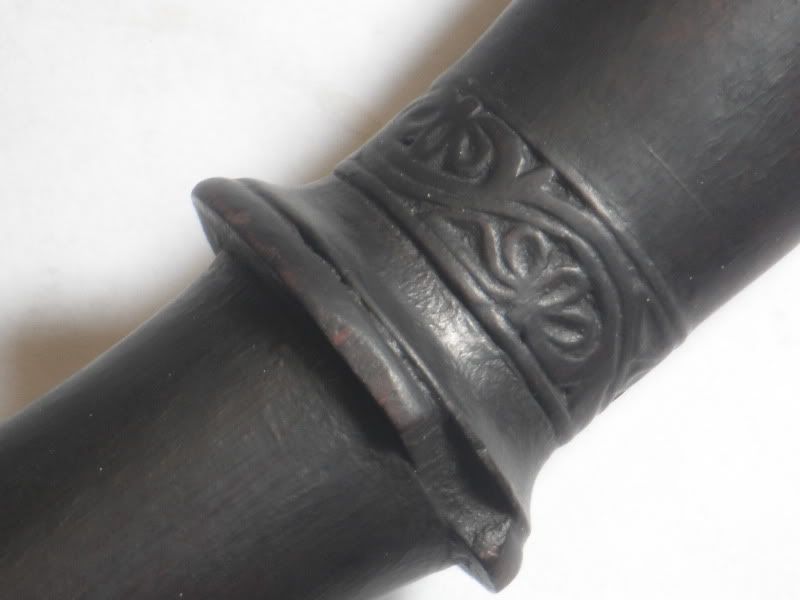 Couple more pictures. The carved ring. This is really neatly done. The small missing part of the ring, and a thin crack on top of the handle near the bolster are the only damages, apart for some rust pitting on the blade.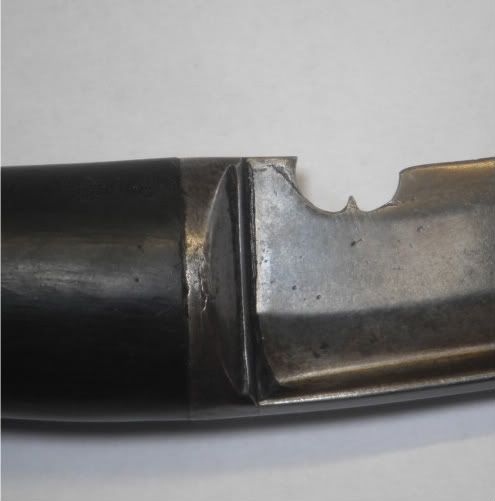 View of the bolster and the Cho.
The consensus so far on the Forum is that this is an old "hanshee" kukri, very good quality, almost certainly made in Nepal in the early part of the 19th Century. The term Hanshee was used by collectors to describe kukris looking exactly like this one, long handle and slender blade, describing an almost perfect arc. The term is not known in Nepal.
I am really chuffed with it!