I have finished a pair of new friction folders.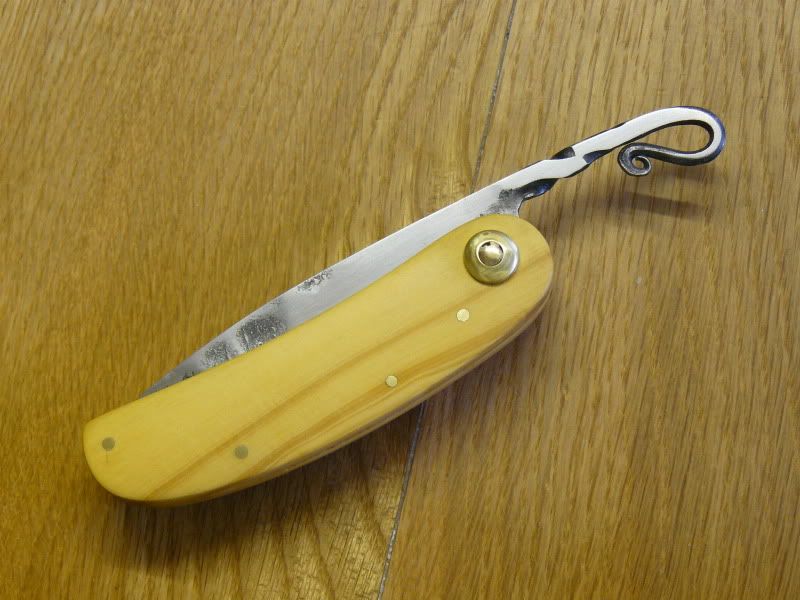 Hand forged blade with Boxwood handle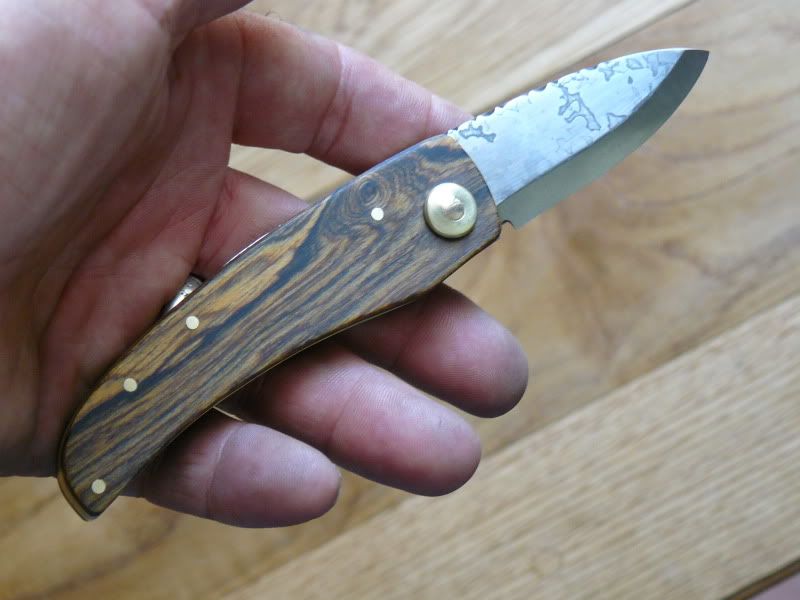 Mexican Rosewood, stock removal blade
The second folder, the one with the Rosewood handle, sold within 5 minutes of being advertised...I must have done something right!
Unfortunately, I'll not be able to use Rosewood again: I have become allergic to the dust, that gave me a nasty rash on my face, neck, and hands. Shame because this wood is really nice. Cocobolo was a favourite wood too, but that is also out of bound as I reacted very badly to the dust.
Luckily for me, there are still plenty of woods I can use!