"My crooked knife does all the work"
From John Kawapit's song
Ok, maybe I go on a bit about
crooked knives
....but I make no apologies! I just like them, because I believe they are the best, most versatile green woodworking tool. Artwork, one-handed drawknife, cutting tool, carving tool, all in one. What more can you want?
Here are a few pictures from the internet.
Shaping a canoe stem with the crooked knife
Made around 1950 by French-Canadian wood carver and fiddler Omer Marcoux
Right handed crooked knife
Same crooked knife as above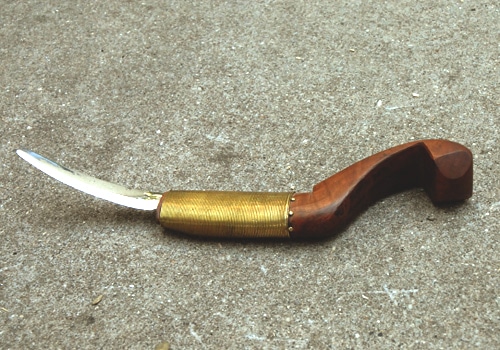 "Posh" crooked knife, right handed,brass wire and beautiful handle
"How to" hold the crooked knife, right handed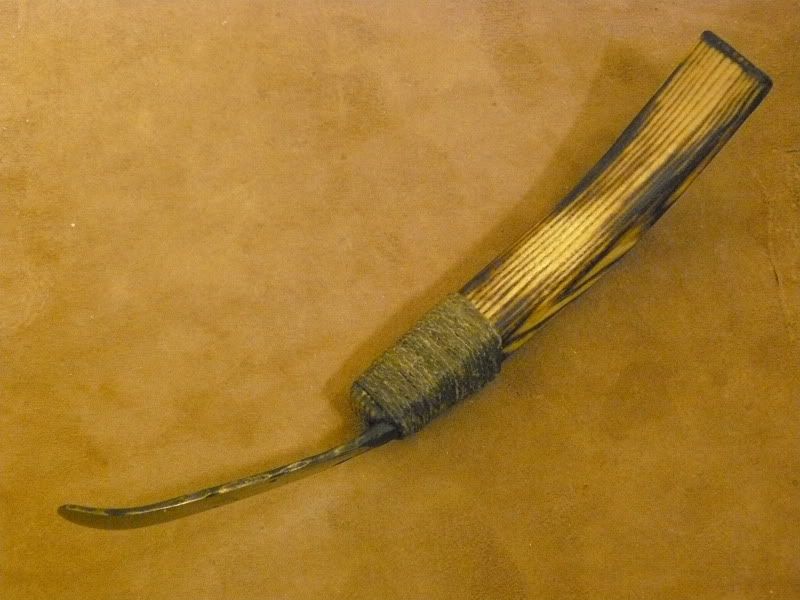 One I made, left handed
Three works of art in their own right, these knives belong to Luc Poitras
Except for the one picture where I show one of my crooked knives, all the photos are borrowed from the internet, only to illustrate the crooked knife in its various form and use. If you are the owner of one of the pictures I have used and object to my using it here, please let me know and I will remove it.