The trouble with posting unfrequently is that I forgot my password. There are been so many over the years that my neurons are getting cross eyed trying to remember which is which. it's either that or I am getting soft in the head!
There has been some progress by not as much as I would have like. Money disappears faster than I can bring it in...
Here are a few pictures. I now have a new camera with a wider lense and a panorama facility. The panoramic photo of the inside is a bit deformed but give a good idea of what it looks like so far. Hopefully progress will resume shortly. The weather is still warm, warm enough for fibre glassing at the moment. When it gets too cold for fibre glassing the outside, it will move inside the hull and work there. The windows can be covered with clear plastic, and when that's done, I can have a small heater in there and work comfortably.
And because I had to try my new camera, there are a few unrelated pictures too!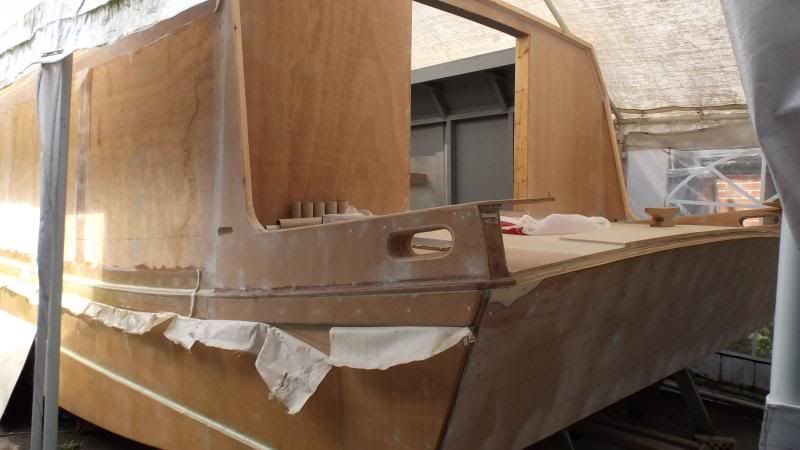 View of stem. The deck is on, the fairleads are included on the side of the boat.
The fabric looking like peeling skin is the "peel ply"

Panoramic inside view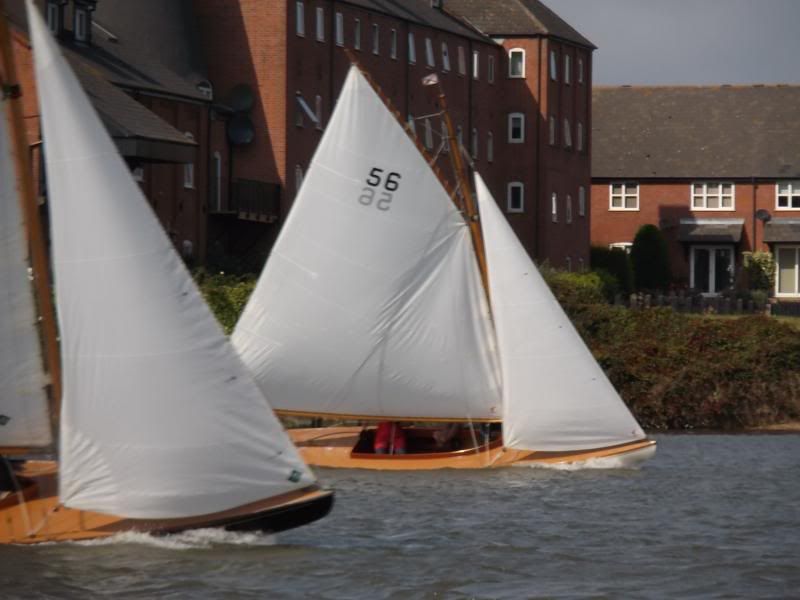 Waveney class boat race yesterday On Oulton Broad, Suffolk