A few months ago, one of my collegues at work asked me if I could carve something out of a log she brought in. It's softwood, I think, but am not sure, a piece of a Leylandi, the tree people in England love to hate... The was some rot in the mouth/nose area and we wanted to keep as much of the bark growth around the edges of what may have been a large "wound", obviously over the years the bark grew back around the edges of that wound... Keeping this limited the design, and the depth of the carving. So this is what I ended up carving. Looking at it from the side, the nose is quite flat, and the rot around the mouth meant I had to remove quite bit of wood, not damaging the bark also meant the eyes are not as deep as they could have been. His crooked boxer's nose was dictated by the way the bark had grown.
All in all, I am very happy with my carving.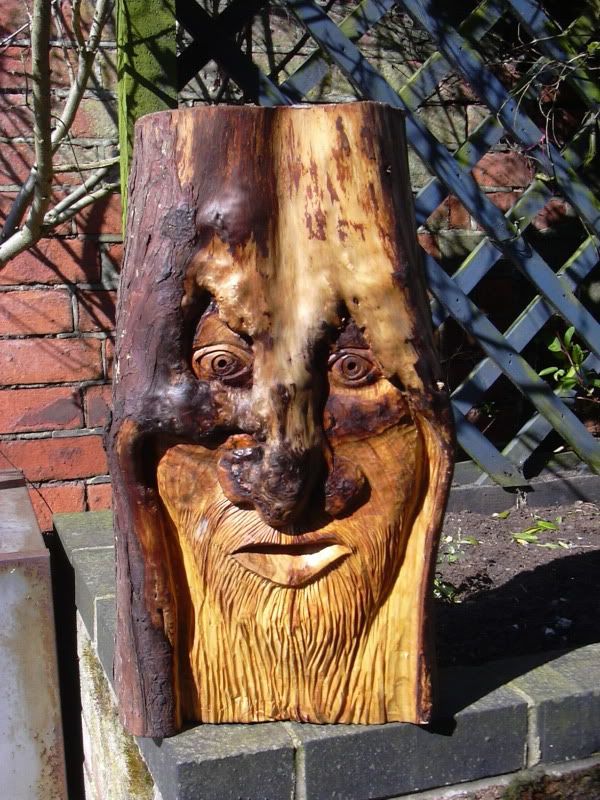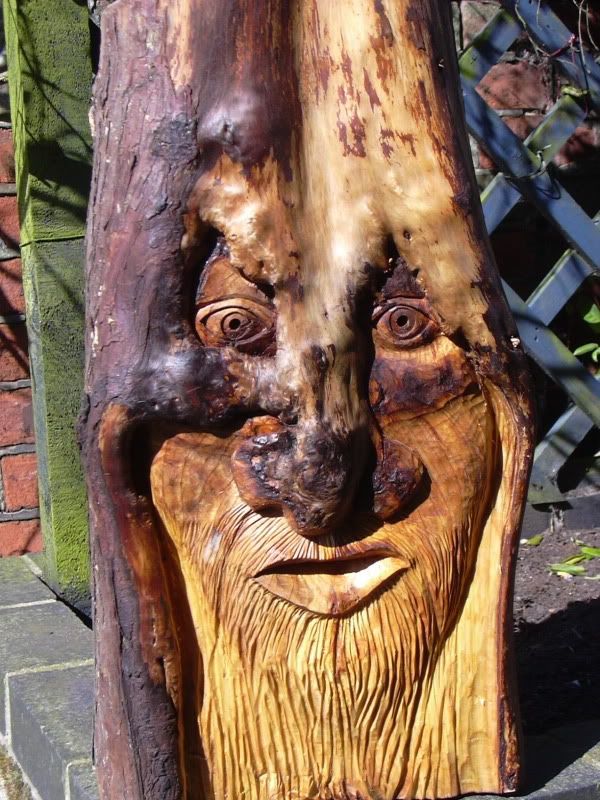 I don't know how long it took to do the carving because it was done at work, whilst my clients are busy with their own projects, when somebody is absent or sick, and also because I work part time there, two days a week. It was done over a period of a couple of months. Also the number of tools were limited because my employers are a charity and their resourses are limited.