I finished the friction folder mentioned in a previous post. This one has light coloured cow horn handle scales. I am pleased how beautifuy the horn came out, a bit smelly to work with but well worth the effort. Worth wearing a dust mask too and do the sanding outside if at all possible!
It's the first time I have made use of cow horn on my folding knives and I think there will be more in the future. the blade I etched with my mixture of vinegar and garlic flakes, I like this technique, I think it produced some very nice patterns on the blade which contribute well with the overall look of the knife.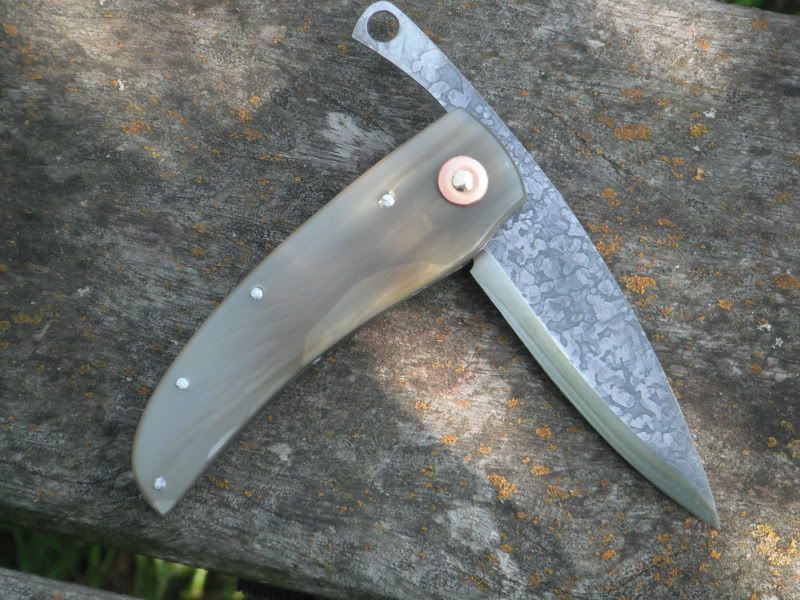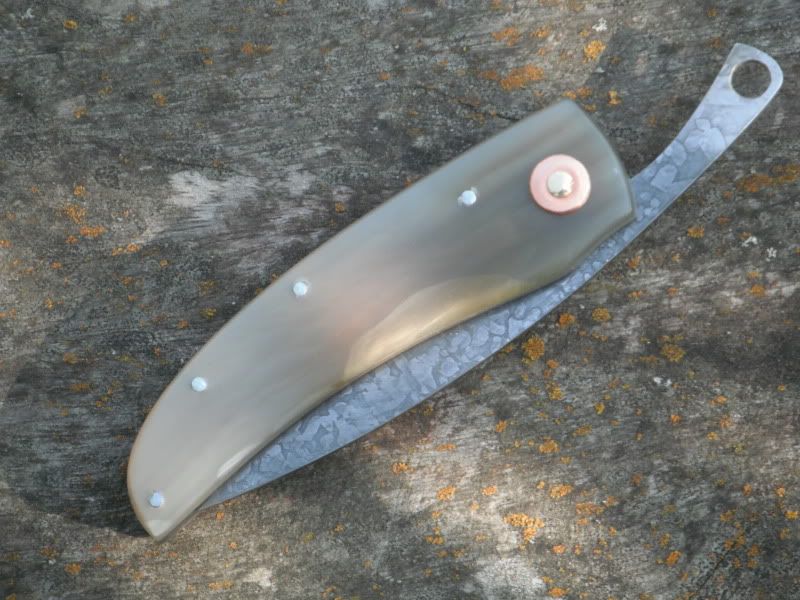 It will be on it's way to it's new owner tomorrow.