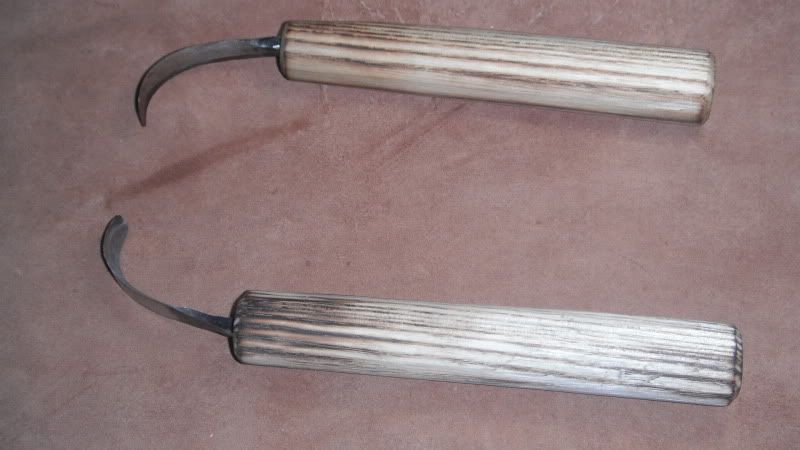 About 2 weeks ago, I posted about a small spoon carving knife I had made with a forged silver steel blade. I have now replaced the handle for something longer and simpler. Also, I have forged a few more blades, both left and right handed ones. Here are a couple of pictures of one left handed and one right handed blades.
The handles are hand carved Ash, slightly burned with a blow torch to give them a bit of character, then oiled with Linseed oil. The blades are epoxied into a hole in the handle. The holes are drilled at an angle into the handle to give the blade a slight up and back sweep.
I am going to forge some more of those carving blades, with different curves on them, from flatter curves to some with tighter curves. Watch this space!
I forgot to say, I used some 1/4" (6mm) round silver steel bar for those blades.