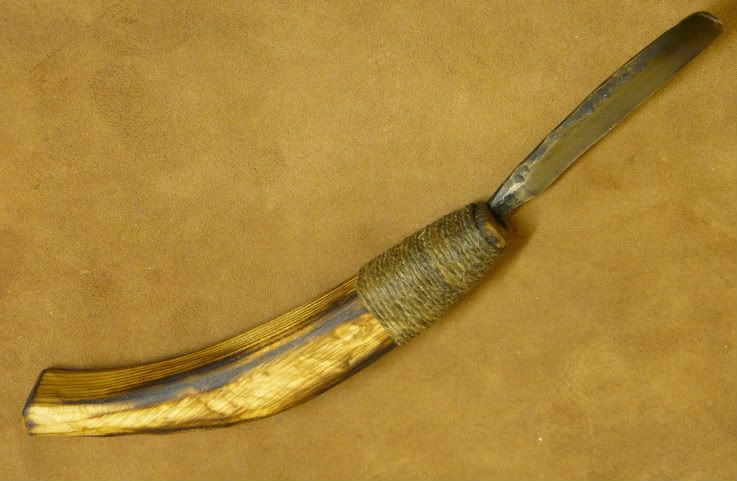 I made this simple left handed crooked knife yesterday, the blade is forged from a 1/4" silver steel round bar. It has a slight curve along its length with a more upsweep curve at the end. The purpose of that upsweep is to prevent the tip of the blade from digging in when you want to carve a flat surface such as a paddle blade,
not
to carve hollows such as spoons or kuksas. The blade has both a upsweep angle and a backward angle, the purpose of these being to make it easier to keep the wrist in line with the forearm, therefore making it easier and less tiring to carve with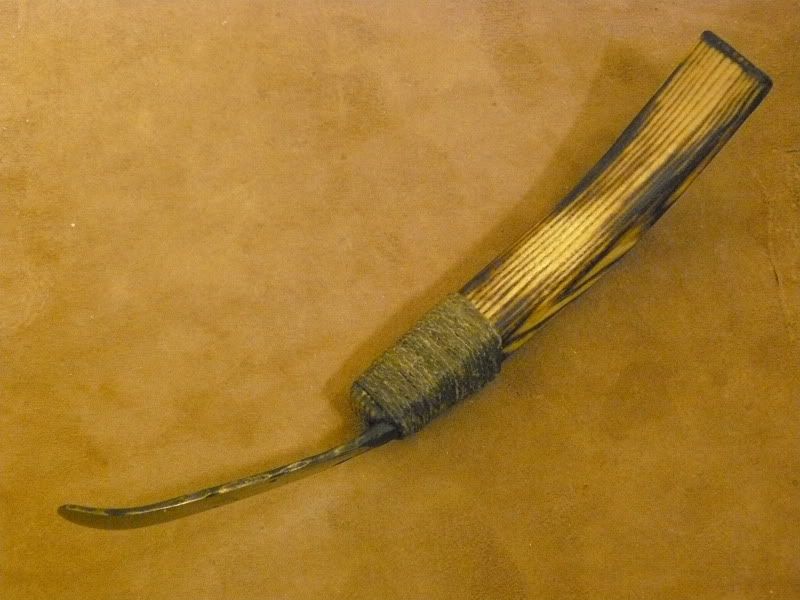 it. The handle is a simple piece of Oak, curved to suit my hand in this case, then carved with a knife, singed with a blow torch ans lightly sanded. The blade, which has a 90 degrees point at the end of the tang, is fitted into a groove in the handle and glued with pitch pine, wrapped with some thick rough linen thread which is then saturated with melted beeswax.
The whole handle is then coated with beeswax too. Using a heat gun made it easy to saturate the thread and the handle.
I like to think that Wallace McLean would have approved!