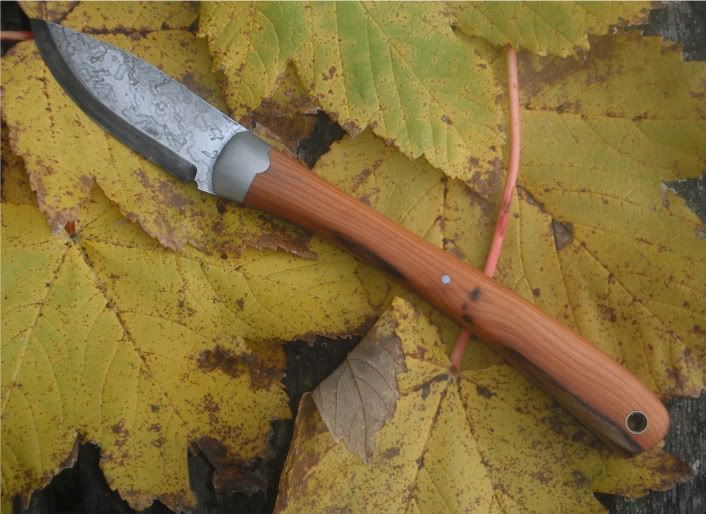 I have thought before about making a copy of one of those viking sheath, and so when I finished my knife with the long handle I thought that the viking style would go quite well with it.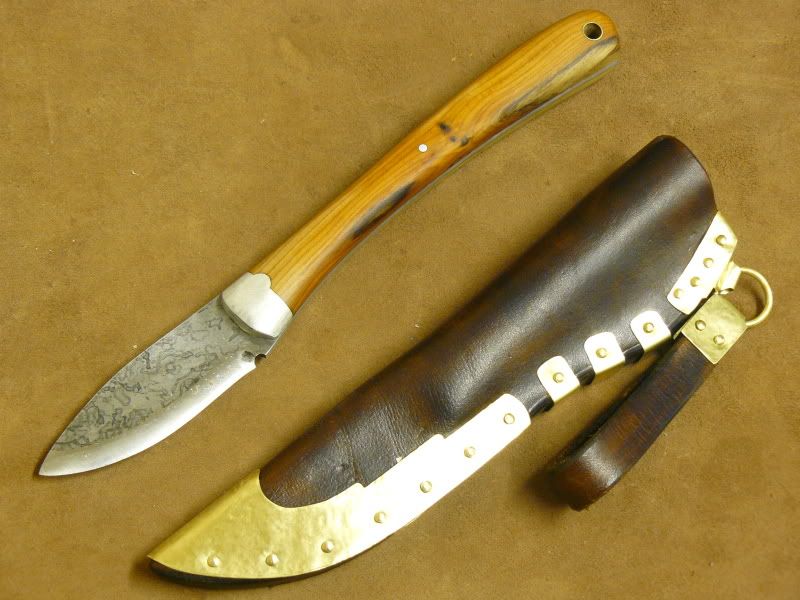 The leather part of the sheath is quite conventional, with a welt glued in. I did not do any sewing on this sheath. The brass fittings are all cut from some thinnish brass plate I got from a model shop. The rivets are round headed brass nails. I made some thin cardboard patterns for all the pieces before cutting them, card being easier to work without damaging the leather surface and dye. The hardest part of making this sheath was drilling the rivet holes square to the sheath so they would come out at the right place on the other side of the sheath. It proved easier to drill through half way, then turn the sheath around and drill from the other side.
The surface of the brass fittings are hammered lightly with a bronze peen hammer to give a slight texture which I think contrast very nicely with the texture and colour of the leather.
I loosely copied the design of the brass fittings, and modifed them to suit the shape of the knife to ensure a good tight fit.