The powder horn I have been working on the past few days is finished. At least, it's gone as far as I want it to go. When is something "finished"? I could fuss over it and do some more work but I think it would be over doing it.
So here it is.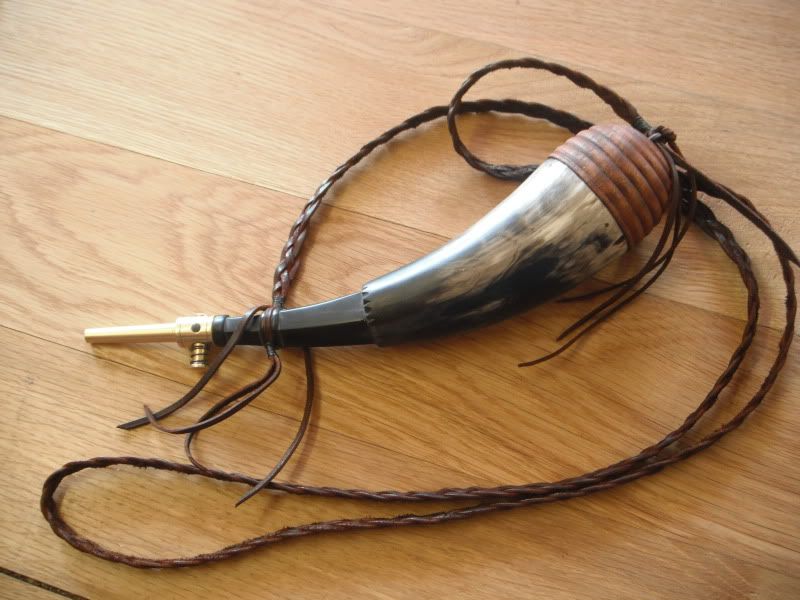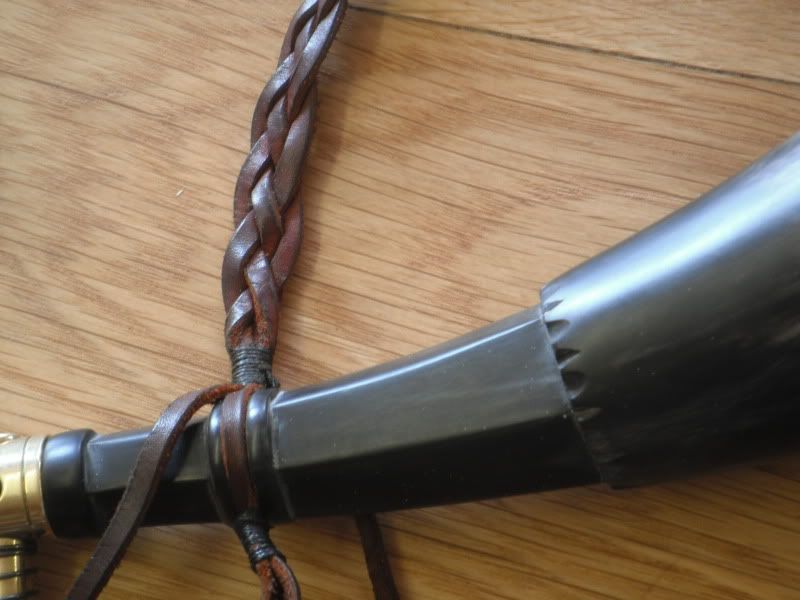 I have found the Mahogany I used for the butt plug to be very porous, so I warmed up the wood, using a heat gun, and melted some beeswax onto the plug. With the heat, it was readily absorbed into the wood, in the same way leather soaks up beeswax, plugging up the pores. I have carved a simple design engrailment at the start of the neck, and continued the 6 sided design on the other side of the neck rings, and deepened the groove between the rings to accomodate the leather strap.
The strap itself is a 4 strand plait. To attache the plug, I secured it to the horn with a small amount of wood glue, followed by 4 wood pins.
All in all, I am very happy with the result of my first attempt, and, of course, I am now planning the next one...