Fimbulmurk mentioned Bruno's work in one of my posts, and I thought I'd make a folder in one of his styles. It can be a good way to learn different techniques and, as I don't like to make straight copy of things, I used one of my own folder designs and turned it into this:

The knife is 140 mm long when folded and 180 mm when open. The blade is 4mm thick, stock removal, as opposed to Bruno's forged blades. The scales are made out of 2mm thick 304 stainless steel. The pivot's washers are hand made in brass, and the arrow head is sterling silver. It is quite a hefty knife at approximately 165 grs.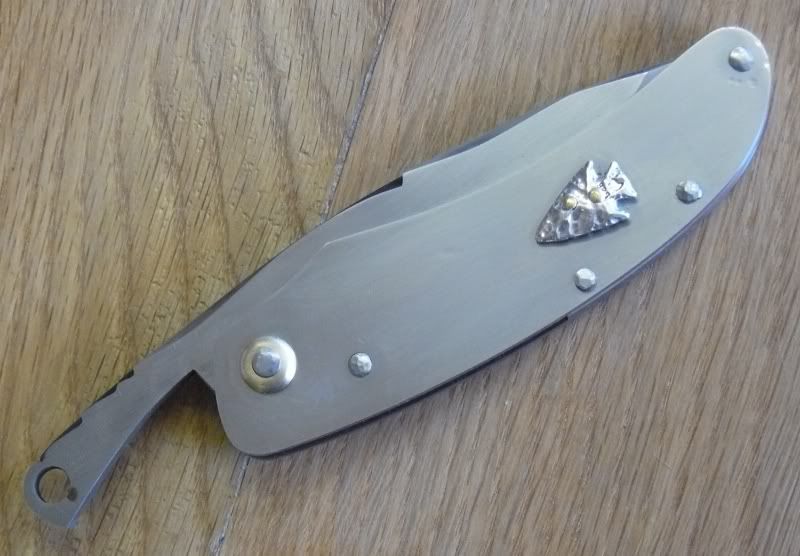 I enjoyed making it although the style is not really my cup of tea. It is quite cold to the touch due to the all steel construction. Having said that, if you want a beast of a knife, with lots of strength, this is the knife!