The Nessmuk's style of knife is probably my favourite. Aesthetically, I just like the flowing curves of the blades. Practically, it is a really good knife. As you can see from the picture, I have made quite a few variants of the model:
The second one down is my latest variation: 235mm long, with a choil. I don't think the choil detracts from the look of the knife and it will add a bit of space between the cutting edge and the fingers holding the knife!
Apart from the top one which has a 4 mm thick blade with a flat grind and is more of a camp knife, all are 3 mm thick and have been given a scandi grind and therefore are very capable bush knives. I have had very good reviews from people who have got one. At some stage, I'll make the large one with a scandi grind and give it a good workout!
Two type of handles, rounded and subtle "Bushcraft" style!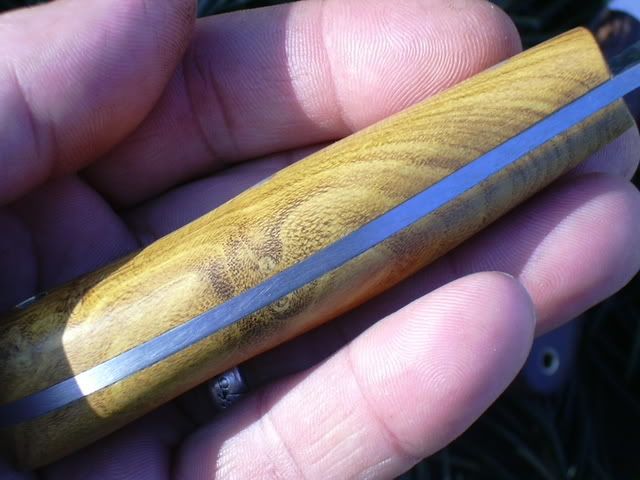 Different woods, Cocobolo, Palmira and Acacia.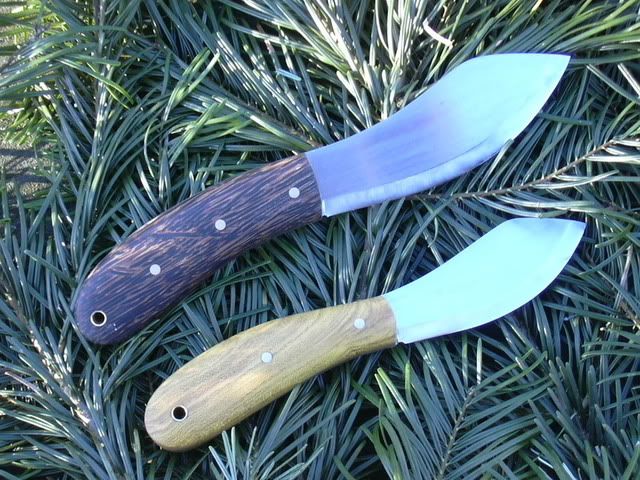 The smallest I made : 2" blade, horn handle & neck sheath with plaited leather rope.
The largest, a camp knife, Brown Oak handle.