Well, the weather has turned too cold again to do any more gluing. So here are a few more pictures of the side panel being assembled and also of a humble butt block joint being put together.
The five panels lined up and 4 butt blocks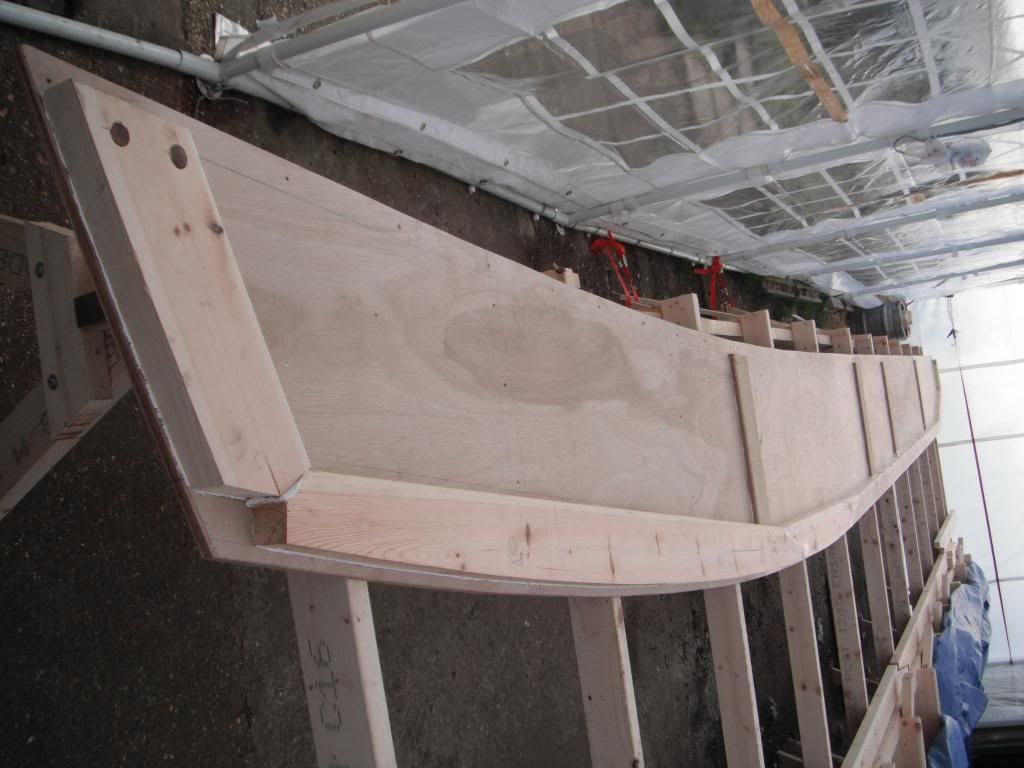 Chine logs glued up and screwed from below
Frames installed ready to glue. When the temperature goes up a bit




You can see the curve of the sheer on this view. The sheer log is 6" x 2". I was rather worried I'd snap it, bending it cold!
What it takes to join two plywood panels together: the butt block itself, Sikaflex and copper rivets. There is a 2mm gap between the panels to provide space for the Sikaflex
25mm hardwood dowels, inserted and glued at the top of all the frames, to take the screws securing the sheer log. End grain wood is too weak to hold the screws, hence the hardwood dowels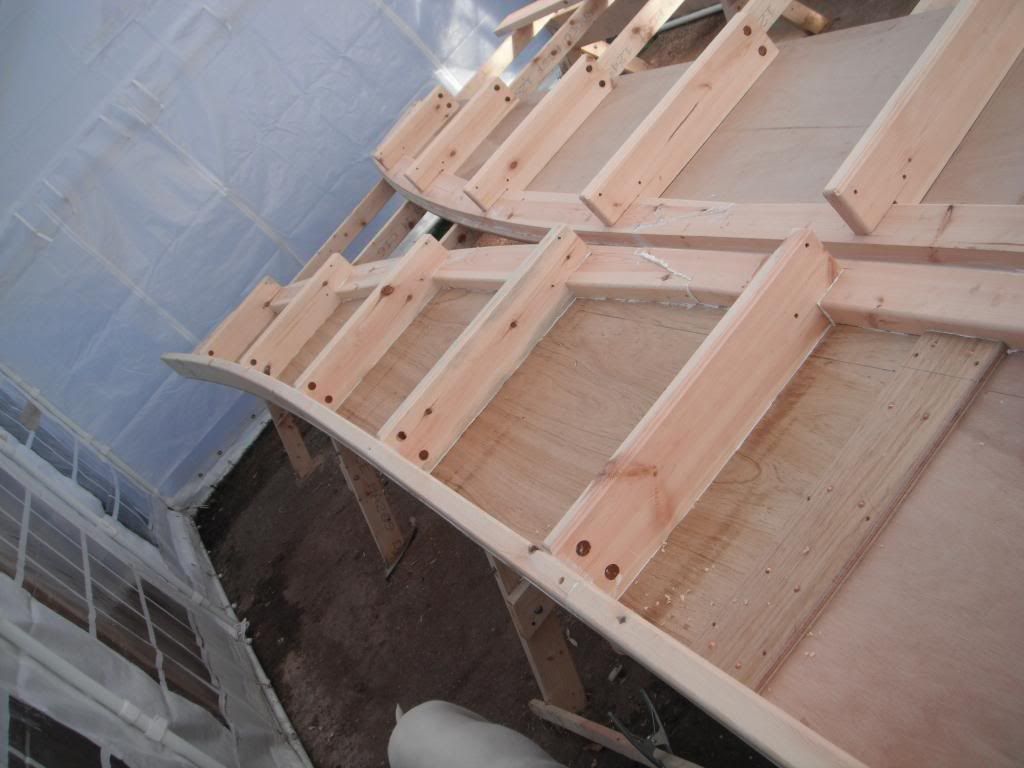 You can see all the hardwood dowels here. Two 5" screws go throught the sheer log into both dowels in each frames. The bottom ends of the frames are pre-drilled for the bolts I'll use to assemble the sides to the bottom