I have started to assemble the sides. The sides are 41/2 sheets of ply long. There are then 4 joints on each sides. I am using butt blocks. These are length of 3/4" ply, 6" wide. I am glueing them with Sikaflex gloop. When dry, I am going to use more traditional fixings: proper copper rivets. The glue is all very well, but it only sticks to the very surface of the ply. The rivets will go all the way through both layers of ply and hold them together. for ever... or at least last longer than the ply itself.
The weather is too cold for glueing, (it's only about 6 centigrade in the tent, with a bit of sun and no wind) The temperature range for the Sikaflex is between 4degrees and 40 degrees centigrade. So, because it's at the bottom of the temperature range, I am using my Butt Warmer to warm up the wood prior to applying the Sikaflex, and I warm up the tubes on the range. The stuff is stiff enough to spread when it's warm. You almost can't squeeze it out of the tube if it's cold!
I have done one side this afternoon, as a practice run. If there are no problems, I'll do the other side tomorrow.
Port side sowing the butt blocks in place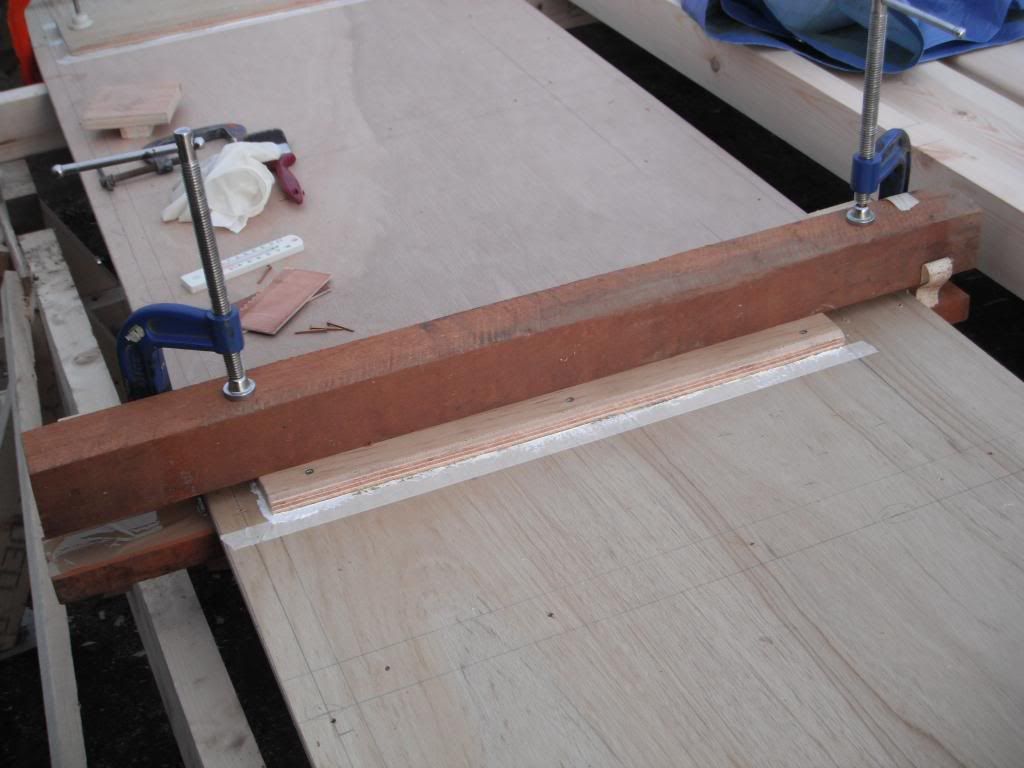 A butt block, glued and clamped
The butt Warmer!