To add to my "wildwood" collection of carving knives, I have made a couple of what I call hybrid crooked/spoon knives. By hybrid, I mean they can be held like a crooked knife or as a" normal" spoon knife. The blades, one left and one right handed are forged out of new silver steel. Both blades still need final sharpen and honing.
The left handed knife...
...held as a crooked knife...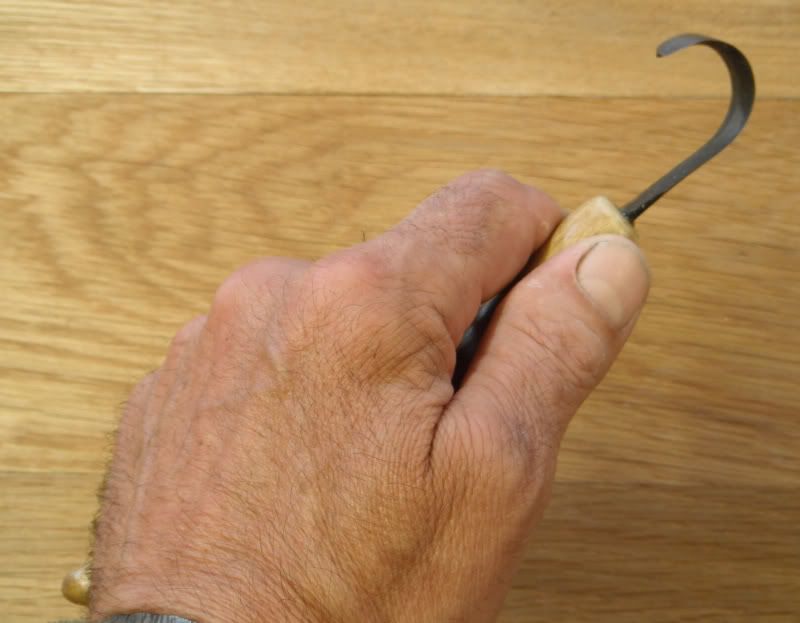 ...and as a spoon knife.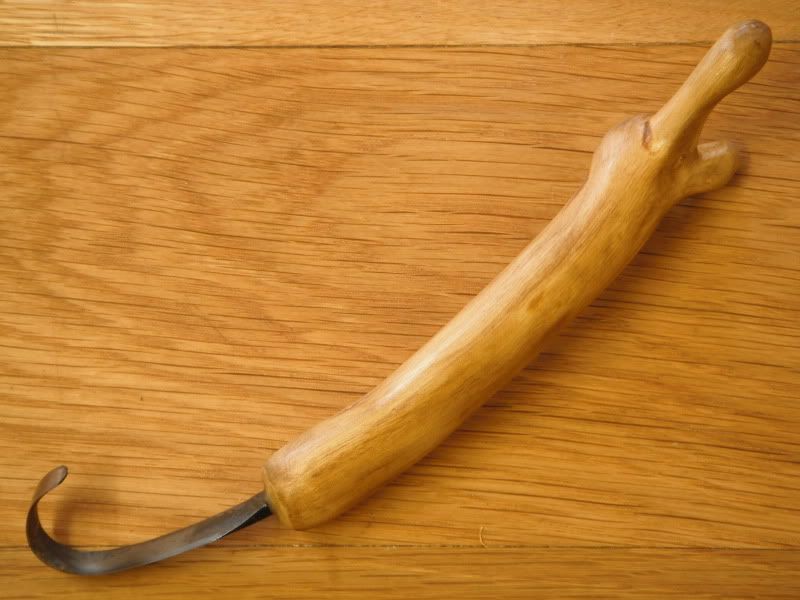 Right handed knife.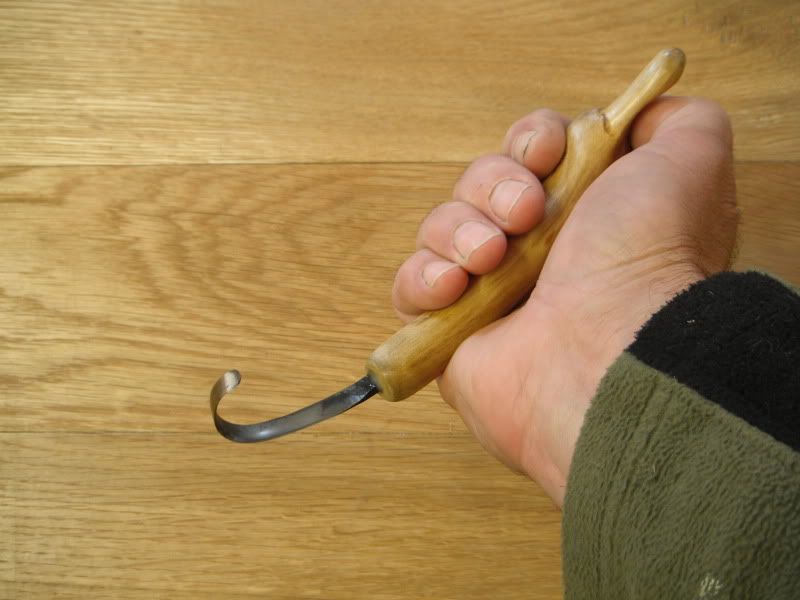 Again, I have used Ivy for the handles. The blades are epoxied into the handle.